Home Recipes And Gardening: Family Time This Spring
23 March 2020
Springtime is perfect for easy-going family baking, and pottering in the garden under the gentle sun.
Whilst there is often rush to get something on the table, holidays offer time to discover the potential for growing and preparing food to be fun and immersive family activities. With this in mind, here are three delicious family-friendly home recipes: Eggless Easter Chocolate Cake, Indonesian-style Roasting Tin Rice and Wild-garlic butter sausage.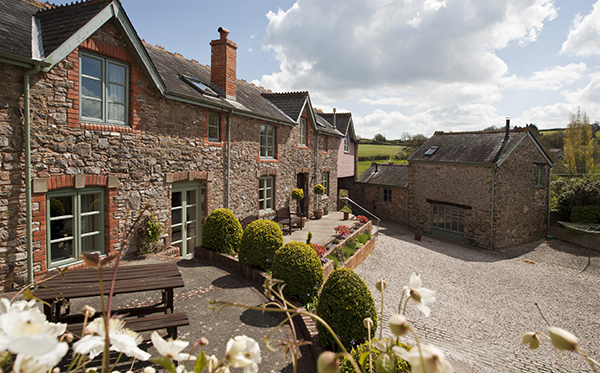 At Long Barn Cottages, we're lucky to be surrounded by plentiful cottage gardens and farms. Our parish is home to small holdings with geese and sheep, established farms, and even a pumpkin patch down the lane! But. You don't need any of this to grow veg.
Now is the start of the season for planting fresh produce like broad beans and rocket straight into your garden, or even indoors in a sunny window-side corner. We've included instructions for how to grow these, so you can be sowing the seeds for a summer of delicious food, too.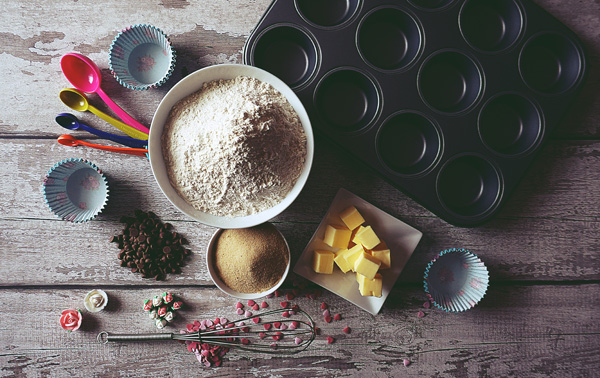 In the Kitchen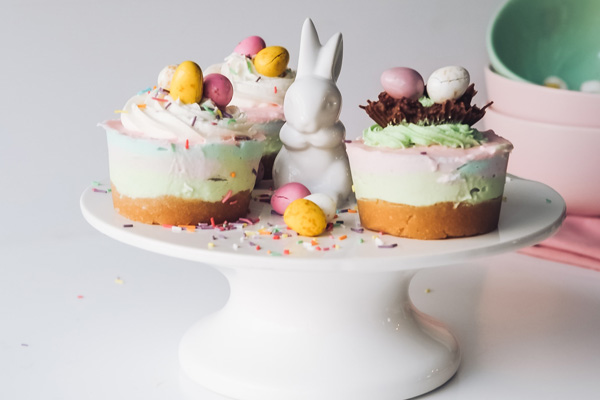 Eggless Easter Chocolate Cake
This loaf cake is a breeze to make, with a delicate crumb and delicious flavour! You'll just need to find some yoghurt. We used Alpro soya yoghurt and stork block so this was happily Vegan-friendly, but any yoghurt and butter/margarine will work well.
Whilst the recipe includes 100ml milk (and any form of milk is fine), if you're unable to find any you could substitute it for 50g yoghurt mixed with 50ml water.
Sponge
100g butter/marg
150g castor sugar
100g yoghurt
100ml milk
2tsp vanilla extract (optional)
175g self raising flour
25g cocoa powder
1tsp baking powder

Toppings
Either leave the cake to cool completely before icing it with 75g icing sugar and 1tbsp orange juice mixed together (add the zest too if you fancy), or mix 75g castor sugar and the juice of one orange together and pour this straight over the cake when it comes out the oven. Decorate the cake with mini eggs.

Method
Preheat the oven to 180 degrees and grease and line a loaf tin.
Beat the margarine/butter and sugar together for 3-4 minutes until they are really fluffy (honestly this long, hand it around to the kids or consider it your workout for the day).
Next, beat in the yoghurt, milk and vanilla with the cocoa and half of the flour to prevent the batter from curdling.
Then gently fold in the remaining flour and baking powder. Fill the tin and bake for 40 minutes, until an inserted skewer comes out clean.
Children can help with:
Greasing tin
Measuring ingredients
Beating batter
Mixing the topping
Decorating with mini eggs


Indonesian-style Roasting Tin Rice
Don't be alarmed, this is an ingredient free-for-all and an absolute flavour fest. We have adapted this recipe from Rukmini Iyer's fabulous book The Green Roasting Tin.

It's incredibly easy because it is what it says on the tin. You throw everything into a roasting tin and leave it be. Not to mention, it is nutritious, predominately composed of store cupboard ingredients you may have to hand, and very yummy indeed.
Essential Ingredients
Rice or grain like quinoa
Tin of coconut milk
A root vegetable for roasted goodness. We used one sweet potato, but butternut squash, carrots, parsnips, potatoes would work, as would chickpeas or butterbeans if you have them.
A vegetable for colour and freshness. We used one broccoli, but any veggies are grand. Think kale, fine beans, mange tout, roasted aubergine…
A nut or seed for toasted flavour and crunch. We had flaked almonds in the cupboard, but cashews, walnuts, peanuts, pumpkin seeds would be lovely, too.
Sesame oil

Ideal ingredients
1 tbsp soy sauce
Thumb of frozen ginger
1 garlic clove
2tbsp sesame oil
2tbsp lemon or lime juice
1tbsp coriander (we keep ours frozen)

Children can help with:
Measuring ingredients
Breaking apart broccoli
Making the dressing

Method
Mix uncooked rice and coconut milk in a roasting tin/baking dish. If you have them, add the soy sauce and grate the ginger and garlic to the tin, and stir them in. Top with cubes of sweet potato (or equivalent) then roast at 180 degrees for 45 minutes, until the rice is soft, fragrant and sticky.
At this point, add the broccoli and/or other veg and scatter to taste with flaked almonds/nuts. Return to the oven for 15 minutes until the green veg has seared ever so slightly and the nuts are toasted.
Dress with sesame oil, lime/lemon juice, and coriander and serve immediately.

Wild garlic-butter sausage
Not a sausage in a strict sense, this thick roll of garlicky goodness slices into thick pats that transform soups, stews, bakes, and sauces. It works its magic on baked potatoes and as a base for cheese on toast, or just take a swipe at it with a hunk of fresh bread.
Children can help with:

Method
It's wild garlic season. Go for a walk to sniff out its peppery-garlic scent and deep green tips. Pick the higher up leaves (those beyond a dog's reach, in hedges and up tall banks) and pop them in a canvas bag to carry them home.
Once back, thoroughly wash the leaves in salted water, then drain and finely slice them.
Mix soft butter in a bowl, season with salt and pepper if needed, then mix in the fresh garlic until the mixture is speckled green and smelling sensational.
Chill in the fridge until it can be formed into a fat sausage by little fingers.
Either wrap it in paper or cling film and leave it in the fridge, or slice into servings and freeze.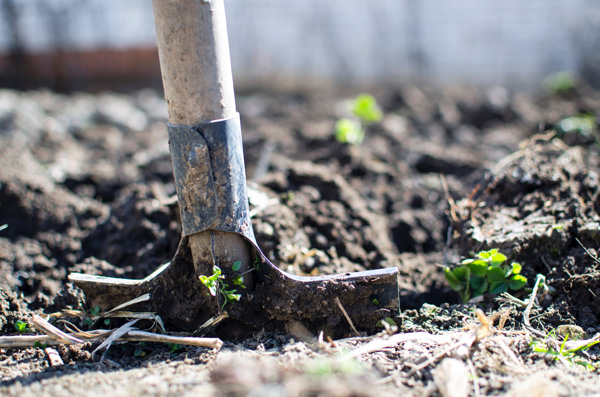 In the Garden

Grow Broad beans
Broad beans are a versatile crop that is high in protein and vitamin C, making them a good option for budding gardeners.
Sow the seeds 5cm deep into compost enriched soil, spaced out 15cm apart. If you're sowing in a bed, sow in rows 45cm apart then plant some reserve seeds to fill the gaps left by any seeds that don't make it.
Remove weeds as they appear, and support the growing plants by tying them to stakes (a long stick or cutting will suffice) if needed. Soak plants well at the start of flowering and again two weeks later.
When the lowest truss of blossom has formed into pods, pinch the tips of the beans to promote fruit set and reduce the likelihood of blackflies (aphids) spoiling your crop. Harvest the pods when the beans have visibly swollen inside, beginning with the lowest pods first.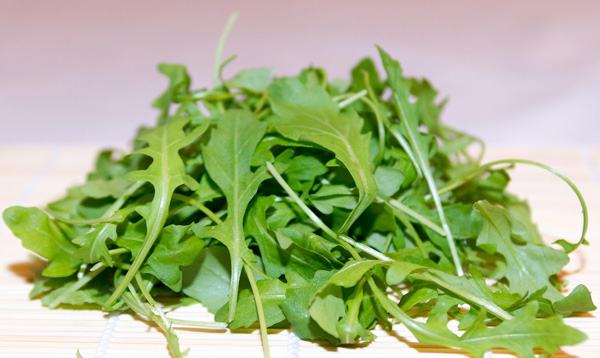 Grow Rocket
Sow these delicious salad seeds in a sunny site, every 2-3 weeks, from April to early September in well-drained soil for a constant supply. You can also grow these indoors in a shallow tray or an old washing old bowl.
Sow seeds 0.5-1cm (¼- ½in) deep in rows that are 15cm (6in) apart.
When they are large enough to handle, thin to 15cm (6in) apart, using the thinned out leaves (hey, micro-greens) in salad.
Keep the soil moist to prevent premature running to seed (bolting). Plants need some shade in hot weather to prevent the leaves from becoming tough. Keep crops weed free and the soil moist but not overwatered.