5 Blue Flag Devon Beaches Close to Long Barn Holiday Cottages
31 May 2019
Soon enough, school will be out for the summer. For children the summer holidays seem to last forever—hazy, endless days of running free and wild.

Lollipops, flushed faces, grazed knees, bee stings, laughter, jam fingers, tears, and over tiredness. We wouldn't have it another way.

Children remind us that life is for the living.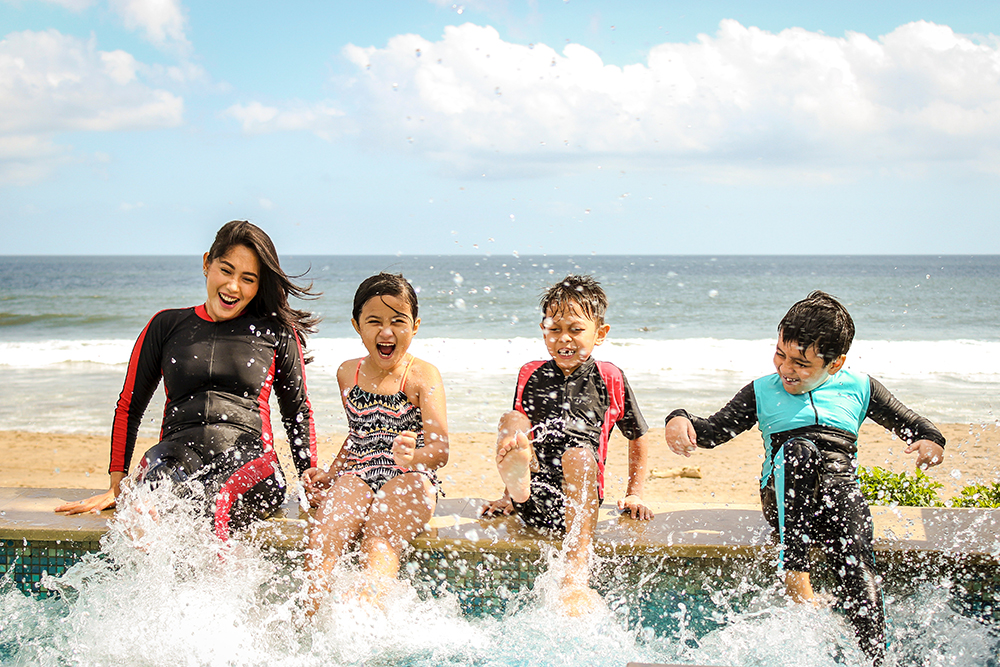 As adults our job is to facilitate their fun, making sure there's a stream of interesting and varied holiday activities—like visiting the beach. It's both unavoidable and wonderful. Children love it.

For beaches, Devon is the place to be this summer.

We have some of the best beaches in the UK. In fact the South West as whole has twice as many Blue Flag beaches as any other region.

In the South of Devon, where we are, there are 10. Five of which are 20 minutes away (or fewer) from our peaceful little hamlet.

What's a Blue Flag? A Blue Flag (apart from the abvious) is a globally recognised accolade for environmental cleanliness. Although there are 32 stringent criteria around accessibility, facilities, and safety—the main one is water quality.

Essentially Blue Flag beaches are very clean, looked after, and perfectly geared up for families to visit.

If you holiday at Long Barn this year, know that you'll be very close to some lovely beaches. See below.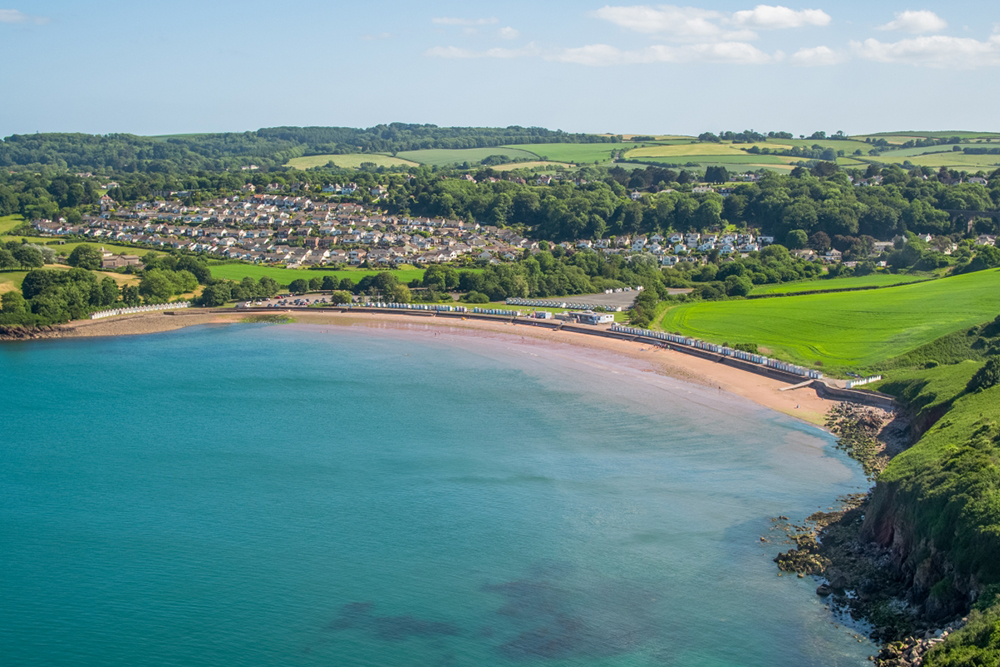 Broadsands Beach – 20 mins
The English Riviera, or Torbay, has been a popular tourist destination since the Victorian era. What made it popular then, makes it so today. Quite simply, it's a beautiful stretch of coast, with a mild climate—and on hot days you'd be forgiven for thinking you were in the Med.

Broadsands between Paignton and Brixham is a poster child of the English Riviera. It's the ideal family beach, long and sandy, but also with rock pools to fish around in and great facilities. On top of this, it's just pretty. The quintessential Devon beach, where rolling hills meet aquamarine waters.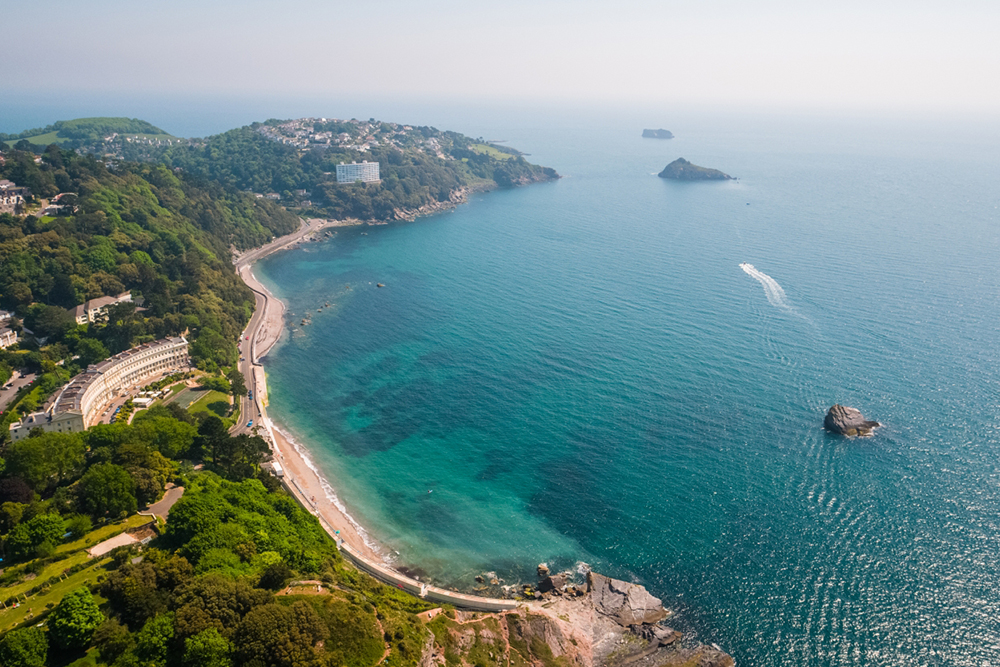 Meadfoot Beach – 20 mins
The other side of the headland from Torquay is a gem of a shingle beach, Meadfoot.

Being shingle works in its favour. True, shinglecastles don't work, but there are rock pools, and it's a peaceful place. Peace and quiet during a busy summer isn't always easy to come by.

With colorful beach huts, and panoramic views out to Thatcher's Rock (a popular diving spot) and beyond, it's a lovely place to spend an afternoon.

If tranquility doesn't move you, does pizza? The Meadfoot Beach Café is a local favourite for freshly made pizzas. Good food, good views, full-up children, fresh sea air. Lush is the word.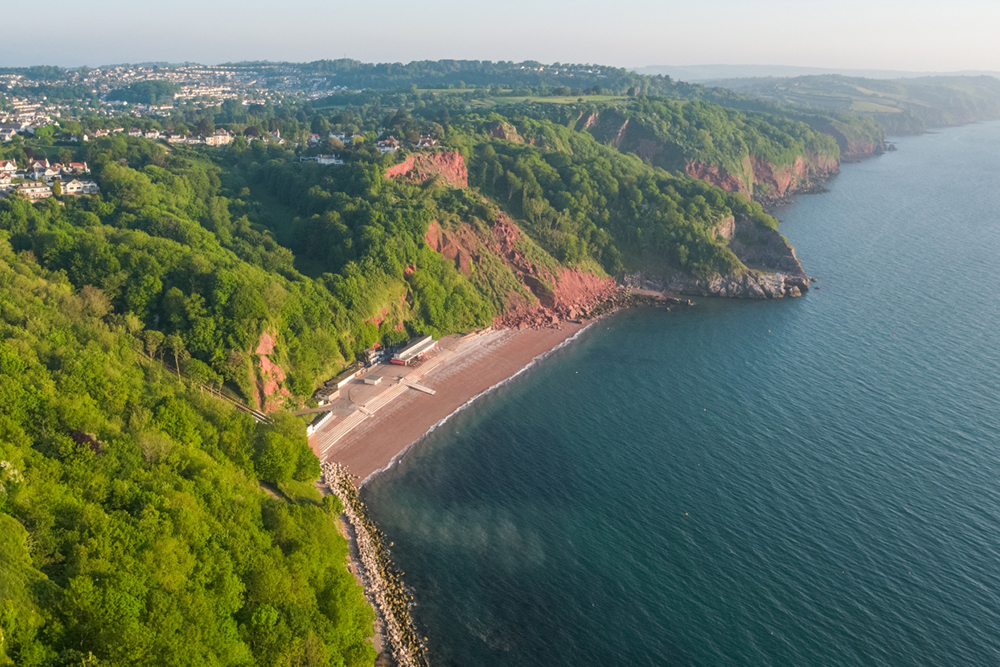 Oddicombe Beach – 20 mins
We'll be honest; Oddicombe isn't a big beach and can be quite crowded sometimes. However, what it lacks in space it makes up for in fun. If you're after a chill afternoon sunbathing, this isn't for you—but if you have older children and would like to try kayaking or pedalos then you're in luck. You can hire all sorts here, even motorboats.

For those with a deep reserve of energy it's accessed via a steep hill, or if not, the Babbacombe Cliff Railway. You already know what the children will choose.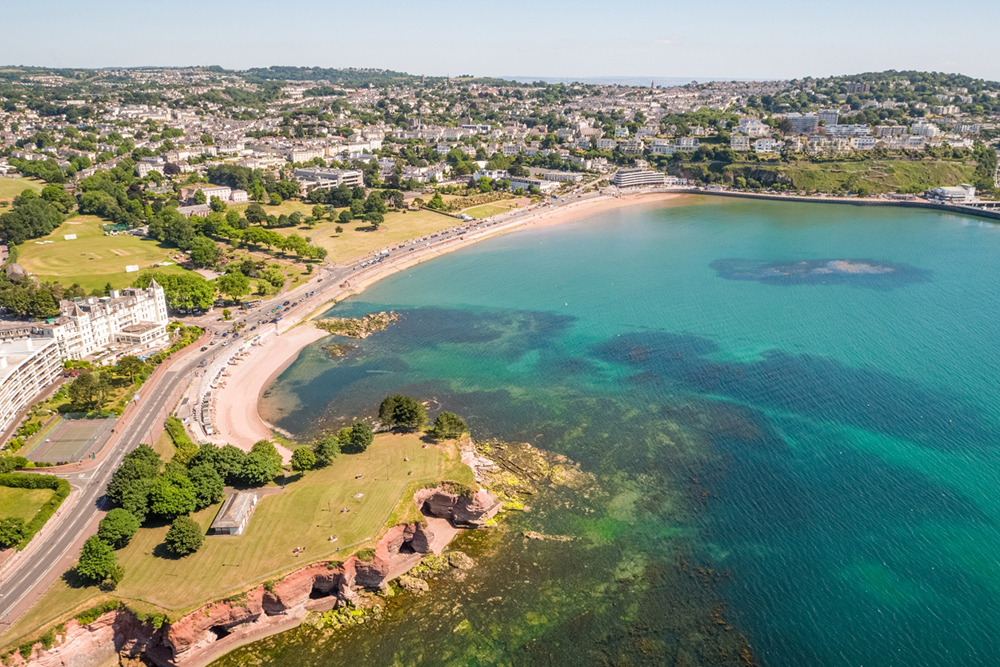 Torre Abbey Sands – 15 mins
This is Torquay's main beach, right on the seafront. It's the heart of the English Riviera. This pure sand beach is popular for many reasons; the main one being it's actually in Torquay.

After a lazy afternoon on the sand there's a whole seafront's worth of dining options, from French cuisine, to local seafood, to Latin American flare.

Also, if you fancy swapping sand for grass—depending on your picnic preferences, there's the nearby Torre Abbey Meadows. This is a series of landscaped gardens and open space on the seafront, which of course, has crazy golf.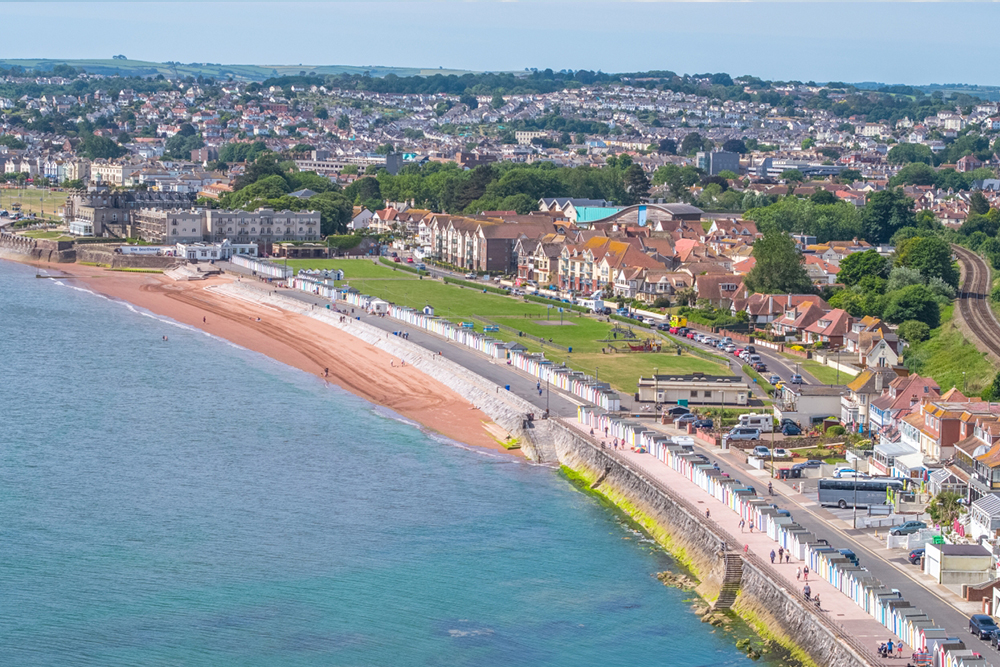 Preston Sands, Paignton – 10 mins
At Long Barn Holiday Cottages, this is our closest beach; at around 10 minutes drive from Whilborough. It just so happens that it's Blue Flag, and one of the finest stretches of sand in the country.

It also holds our own British Seaside Award, which includes much the same criteria as a Blue Flag. Beaches don't come any more highly recommended than Preston Sands.

It's super family friendly, clean and safe, has heaps of sunbathing room, is superb for playing beach games, has all sorts of facilities to hand, is great for swimming, offers awesome views across Torbay, and is red (which is interesting).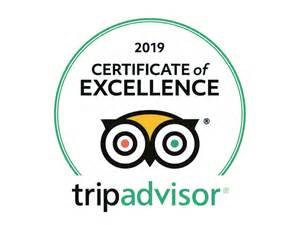 Tripadvisor Certificate of Excellence!
At Long Barn Holiday Cottages, we've recently received our own award. Tripadvisor has bestowed us with a certificate of excellence. This means a lot to us, because excellence is something we work hard to achieve.

Excellence to us is happy families. Sounds cliché, but is completely true. We may be close to some of the best coastline, countryside, and attractions our country has to boot, but this doesn't mean we sit back and relax. Oh no.

At Long Barn we offer everything to make your family holiday relaxing, fun, comfortable, and memorable—whatever the weather. We have luxury five-star accommodation, fully kitted out with modern features, an indoor heated pool, an indoor play barn, an outdoor adventure play area, a BBQ area, game consoles…

It's hard to know what order to list it all in.

Suffice to say, we're passionate about what we do, and we're over the moon this reflects in our five-star Tripadvisor rating.

You could do much worse than South Devon for a self-catering summer holiday, but you'll struggle to do better.

Have a Look at Our Cottages