3 Easy Recipes for a Homemade Family Christmas
22 November 2019
*IT'S CHRISTMAAASSSS *
Sorry, had to get that out there. We love Christmas. But the festive period can be a hard nut to crack, what with our compulsion to share gifts, imbue our homes with illusive notions of 'warmth' and 'festivity', spark joy in our loved ones…the list goes on. Thanks to its forefather – Charles Dickens, not Mr Bublé— Christmastime starts and ends in the kitchen. So that's where we'll begin.
Observe, a domestic scene:
'[T]he brightness of the roaring fires in kitchens parlours, and all sorts of rooms, was wonderful. Here, the flickering of the blaze showed preparations for a cosy dinner, with hot plates baking through and through before the fire, and deep red curtains, ready to be drawn to shut out cold and darkness. There, all the children of the house were running out into the snow to meet their married sisters, brothers, cousins, uncles, aunts, and be the first to greet them.'
Dickens can certainly paint a picture. Let's recreate it.
Life has changed since A Christmas Carol, often for the better. That said, the tale endures. Why? It captures Christmas in all of its cosiness and domesticity. It shows the warmth of the family hearth melting the cold cynicism of the working city and Ebenezer Scrooge. Here at Long Barn Holiday Cottages, we can't promise a white Christmas, but we can deliver on home comforts. Your self-catering cottage is a home-from-home. Slow down, with cosy dinners in the stone-flagged dining room and lazy breakfasts round a solid farmhouse table. We're talking fun (and floury) baking sessions in the kitchen, and a crackling wood burner to warm the cockles after wintry walks.
So whack on The Muppets Christmas Carol for the kiddies, and pop the kettle on. We're going to bring to life some Christmas magic. These three easy recipes for a homemade Christmas will keep the whole family entertained and make wonderful Christmas recipes.
Disclaimer: no mince pies or pigs in blankets here: if you want to make your own, you'll know how (or BBC Good Food will).
Do You Want to Build a Doughman?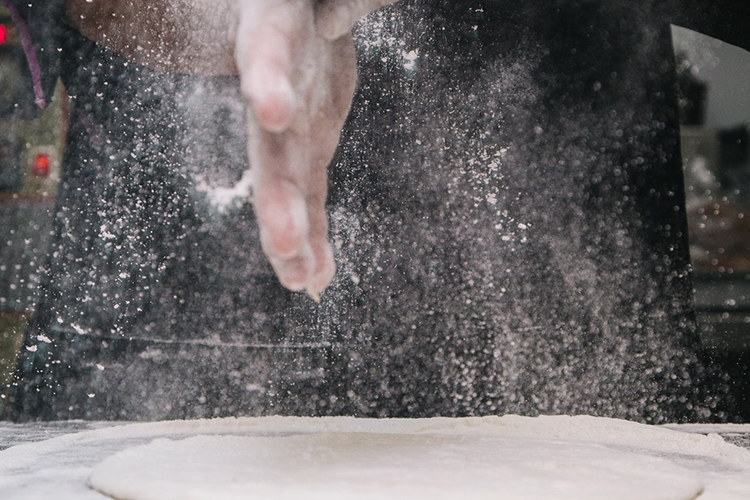 The original fun meal children can get stuck into. Put a snowy dusting of flour on the surfaces and make snowmen pizzas. Kids can exhaust themselves kneading dough and let their creativity run wild with the decorations. Think the classic carrot nose but for the eyes, buttons and accessories prepare bowls of different toppings.
For each pizza shape the dough into three circles, then over-lay them to create your snowman. We are also partial to a Grinch pizza: pinch the dough circle that will be the 'face' to make it Grinch shaped, and top with pesto, greens, fresh basil, and mozzarella.
Ingredients
3/4 cup lukewarm water
2 teaspoon active-dry yeast
4 cups all-purpose flour, plus more if needed
3 teaspoons sea salt

Makes two large pizzas, four 10 inch pizzas, or a hearty snowman and dough for the next recipe below.
· Dissolve the yeast in the water by sprinkling it on top and letting it stand for about 5 minutes.
· Stir in the flour and salt to form a rough dough.
· Knead the dough for around 5 minutes, either by hand or with a mixer. You want it to form a smooth ball which is springy to the touch. If the dough is too sticky sprinkle in a little flour; too dry add a little water.
· Either roll out and use immediately (it will be thin-crusted and taste great), or for better results let it rise for 1 to 1 ½ hours. To do this, cover the bowl with cling film or a damp kitchen towel and leave in a warm place until the dough has doubled in size. Use the time to prep toppings, or to get out of the kitchen for a brisk walk or a hot cuppa and a good book.
· Alternatively, you can simply store dough in the fridge either before or after the rise and use it over the next three days.
· Get the oven as hot as it will go. Create the pizzas, add your favourite toppings and bake for 5-10 minutes.
Bedknobs and Doughsticks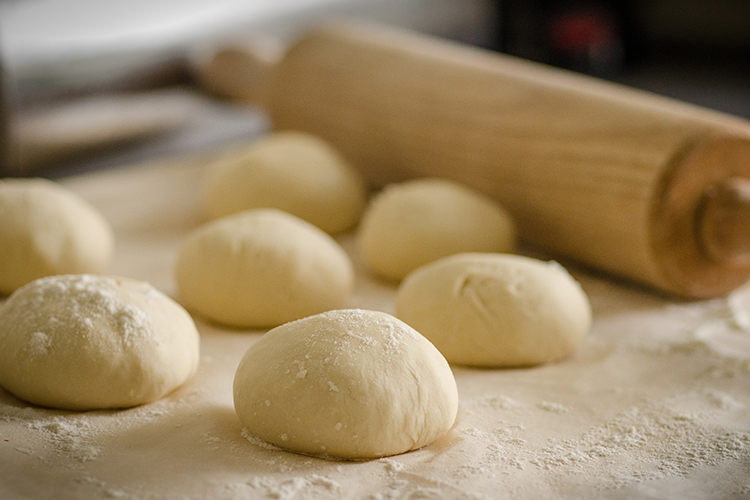 Use up surplus dough and add Flintstones flavour to hearthside relaxation by making dough balls. Deceptively easy, and healthy. Use kindling or, for some hunter-gatherer fun, get the kids to gather sticks in the garden and idyllic Devon countryside around.
You'll need: sticks, foil, dough (recipe as above), and your favourite fillings.
· Wrap one end of each stick with foil, grease with a little oil and wrap a ball of dough around the foil.
· Cook the dough over the fire until it puffs up into a deliciously light and slightly bronzed dough ball. It may blister and blacken slightly, that just gives it a proper woodfired pizza flavour.
· Use oven gloves to take the dough ball off the stick.
· Fill the hollow inside with syrup, honey, chocolate spread, or a spoonful of garlic butter (minced garlic stirred through room temp butter, add fresh parsley to be doubly extra) for a lip-smacking tasty treat.
When you're finished, salvage the foil for the recycling and add the sticks to the fire.
Come on bear it
Camembert it
(Baked with Cranberry, Almond, Apple and Cinnamon)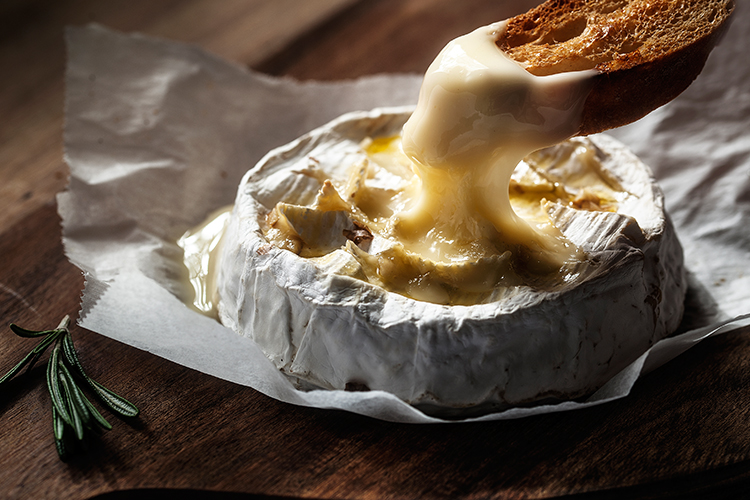 Did somebody say cheese? Here's one for the heroes. Yes, that's you. Now the little ones are in bed, crack upon a choice bottle…put your feet up…and relaaax. Feeling peckish? Here's a luscious stack of gooey melted cheese and festive flavours…
[Note from the writer (hello). This may seem an odd combination, or a faff compared with baking camembert with garlic or a rosemary sprig, or paying £9+ for one in a gastro pub, but TRUST ME. You won't look back. You may, however, want one every evening for the rest of your stay/life. I cannot claim responsibility for this.]
· Slice a round of 250g camembert in half horizontally (Victoria Sandwich style), place one half cut side up on a baking dish.
· Make the filling. Mix one small eating apple (diced), 25g dried cranberries, 25g flaked almonds, 1 tbsp brown sugar, ¼ tsp ground cinnamon and 15g melted butter together. For a special twist, spruce up the filling with a glug of Calvados. It is Christmas…
· Assemble. From bottom to top: Camembert (cut side up), half the filling, camembert (cut side down), half the filling, then extra flaked almonds.
· Bake in the oven for 12-15 minutes, until the camembert melts and the scent of spiced apple and toasted almond wafts through the kitchen.
Eat by the fireside, with flatbreads or hot toast. For best results add a touch of candlelight and ample good wine.
These delicious recipes are made for a festive family break in Devon. Rural, quiet, and wholesome. Check out our luxurious self-catering cottages. See if we can't tempt you…