Famous TV and Film Locations to Visit in Devon
15 September 2016
As the nights draw in and the summer crowds depart, autumn is a great time to visit some of Devon's most famous places. These range from iconic beaches to filming locations and otherwise little-known places made legendary on screen. Whether you are a movie or cult TV fan, the low season is a great time to investigate these locations, with the queues and selfie merchants long gone.
Better still, it's also a great time to book a holiday in Devon for less, with lower rates and less competition for the best places to stay. Summer might have faded away, but locations such as Dartmoor and Devon's many stately homes and National Trust properties never looked more colourful and moody. Here are just a few of classic Devon filming locations for lovers of cult TV and movies to investigate:
Explore "War Horse" Country, Dartmoor


Eerily beautiful and endlessly intriguing, Dartmoor National Park is spoilt with legendary locations. The rugged, haunting beauty of the place, along with local folklore, have spawned everything from crude superstition to classic fiction such as Sir Arthur Conan Doyle's Hound of the Baskervilles.
More recently, however, it was Steven Spielberg who was wowed by the epic scenery of Dartmoor, during the filming of Michael Morpurgo's Warhorse (areas including Haytor and Bonehill were all used). "There's no place like it in the world" said the great director- and there is even an Exploring War Horse Country walking route.
Sense and Sensibility at Saltram, Plymouth


Plymouth's stately Saltram House; the delight of costume drama fans (Image credit: Wikimedia/ ChilliHead)
When scouting out the perfect stately house setting for the Jane Austen drama, this elegant Devon property fitted the bill perfectly and was used often by Hugh Grant and co during filming. There is nothing hammed up or invented about the house itself though, which houses a real treasure trove of rare artefacts and a history any novelist would be proud of.
Find out more here: www.nationaltrust.org.uk/saltram
Fawlty Towers and the Monty Python Gang in Torbay
With the Pythons' own Graham Chapman from Devon, the team used several locations over the years. Longer standing esidents across Torbay will tell you of various sightings of the Monty Python's Flying Circus team in the area. Paignton Pier is visible in the "Scott of the Antarctic" episode, while the team also used Barton Field for a surreal football match contested between pirates and gynecologists. Torbay is probably still reeling over forty years later.
Perhaps the most famous Torquay connection of all is with Fawlty Towers, however. It was the Torquay Gleneagles Hotel and madcap owner Donald Sinclair that were the direct inspiration for John Cleese when he created Basil Fawlty. It is alleged that the other Pythons found the hotel so bad they went elsewhere; but Cleese found it too hilarious to leave. Sadly the original Gleneagles is no more, its Asheldon Road site turned into flats.
A Dramatic Setting for The Coroner
For the TV drama series launched in 2014, South Devon got the nod for its striking, moody and beautiful locations, with seaside filming locations including Blackpool Sands and Hope Cove. Salcombe made a convincing stand in for the fictional small Town of Lighthaven. Meanwhile, The Mansion in Totnes was used for scenes set outside the courts.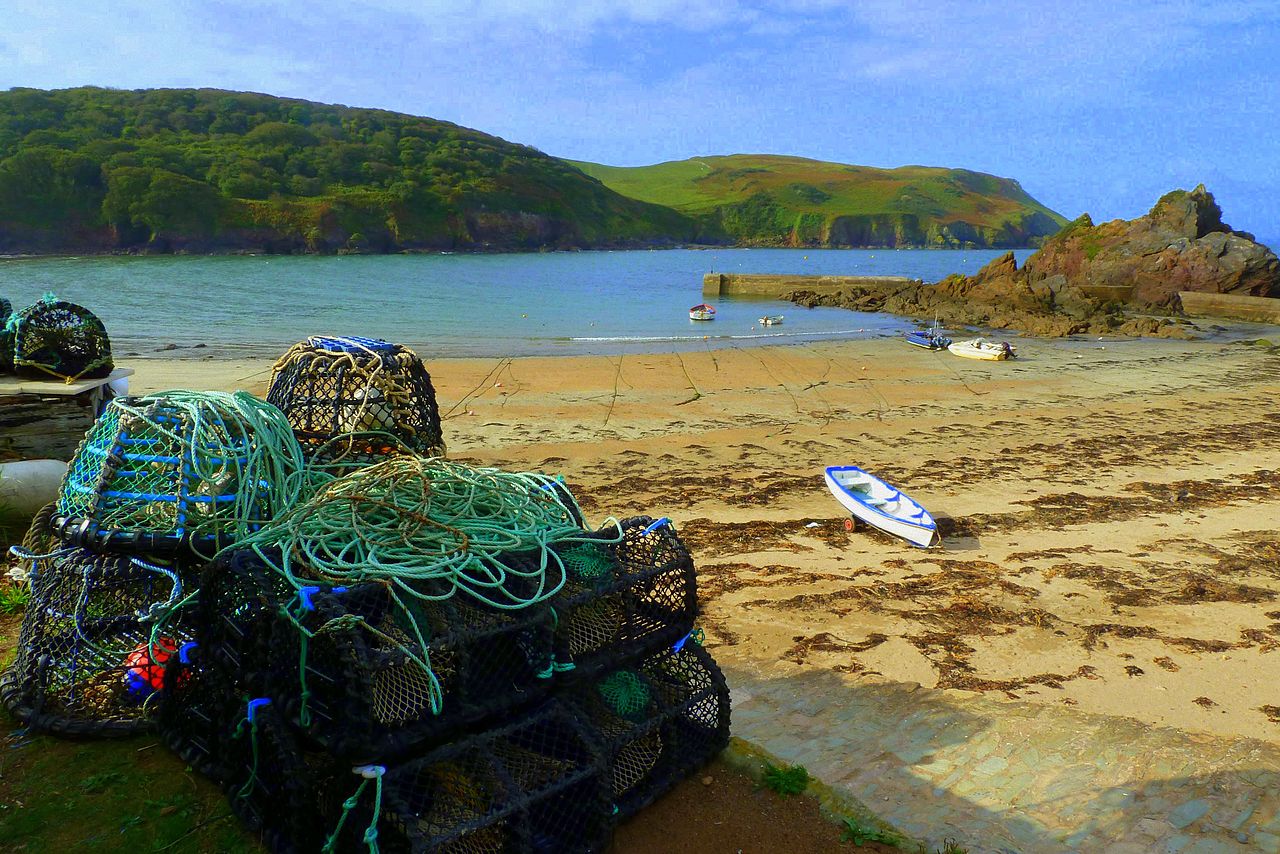 Body of evidence: Hope Cove is a wonderful beach location, even if you're the local coroner (Image credit: J Ballard)

Murderous Charm at Greenway House, Torbay
These days Devon gets a great deal of visiting fans of crime drama from all over Europe, who simply love the idea of quaint little villages where the odd bloody murder takes place; well, at least they do so in the pages of detective fiction! When it comes to the true heavyweights of the genre, Agatha Christie remains Devon's most cherished lady of mystery. Less mysterious is the appeal of Greenway, where you can glimpse into the private life and recollections of the great crime writer herself, who actually holidayed under her maiden name of Mrs Mallowan. Visitors can see the very typewriter used by Christie, among many other fascinating artefacts.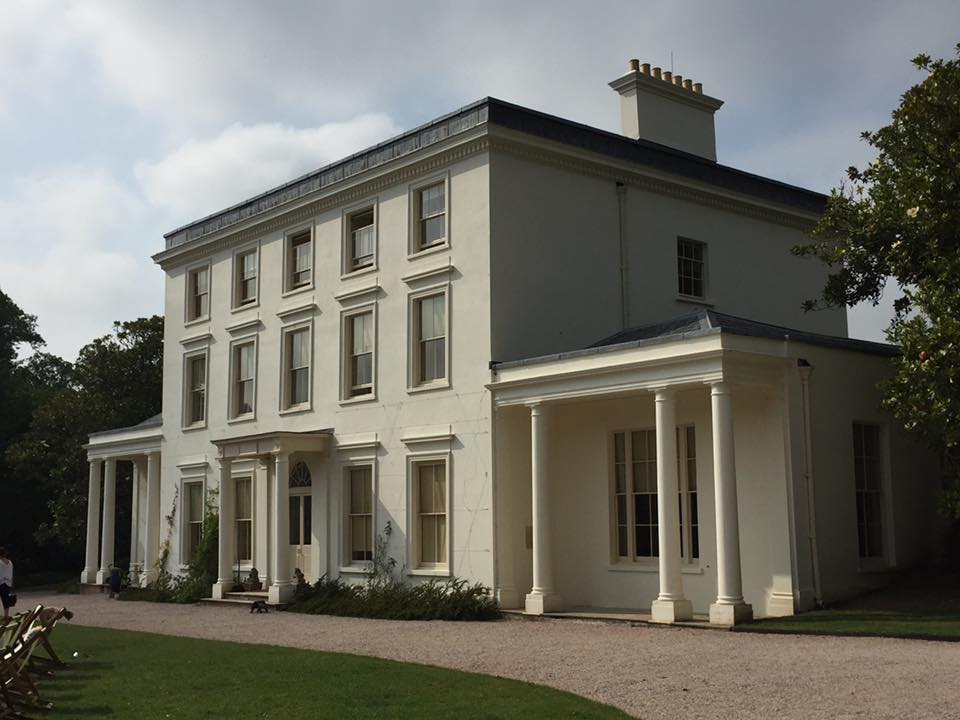 Greenway House is an enchanting piece of Devon's Literary history (Image: Greenway House Facebook)
The house has also been used as a film set for TV murder mysteries. Most notably, it made a fitting scene for the very last episode of Poirot, entitled Dead Man's Folly, starring David Suchet. Read more about this unique National Trust site here: www.nationaltrust.org.uk/greenway
Find your perfect location for self-catering breaks in Devon
Enjoying a beautiful countryside location, yet conveniently close to Torquay, Dartmoor, Totnes and many of Devon's best loved attractions and places to visit, Long Barn Holiday Cottages are the perfect location to explore Devon at your own pace. We are open year round, with excellent low season rates on accommodation for couples, families and groups of all sizes. Take a look at our current tarriffs and availability section, where you can book autumn breaks in Devon at a saving of 20%!