10 of the best places to eat, drink and buy great food in Devon
24 July 2017
Like to sample the best regional food when you travel? Who doesn't! In the past decade or so, Devon's food credentials have really come to the fore. Whether you enjoy fine dining or street food, something from the sea or something sweet, you're sure to find it. For a food experience with a difference though, here are ten ideas to get your mouth watering.
The Best Ice Cream in Devon?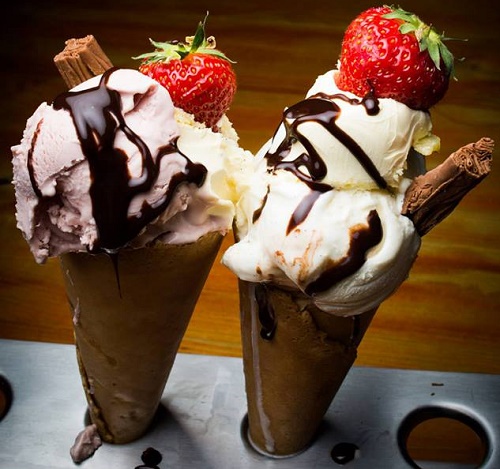 Perhaps it's the sweltering temperature today, but no trip to Devon would be complete without an ice cream. Forget the local garage though, how about gourmet dairy ice cream from Devon? If you're headed anywhere near Exeter on your visit, the Orange Elephant Ice Cream Parlour (open spring and summer only, on Fri, Sat & Sun) comes especially highly recommended. Grown ups will love it as much as the kids, who will also like the summer meadow play area. See www.tavernersfarm.co.uk to check opening times, flavours and more.
Delicious meals on a Millstream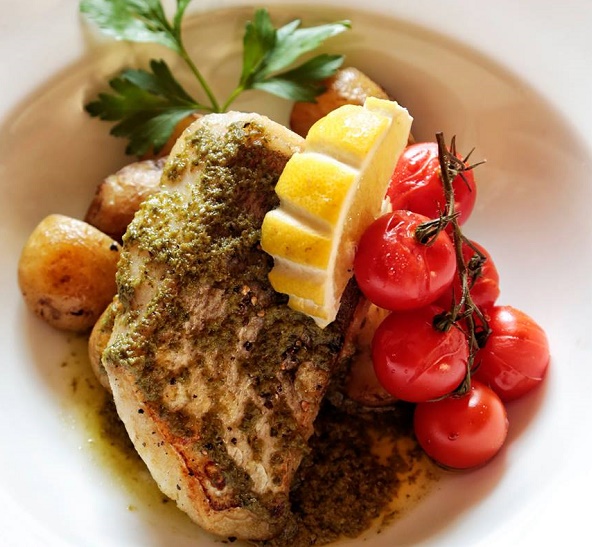 Even when you're staying in your own cottage, you don't want to cook every evening when on holiday. Which is where our local Bickley Mill comes in very handy indeed! Not merely because of the convenience, but because of its great credentials as a foodie pub. There's a reason the locals keep coming back… whether it's for gastropub favourites or a cracking Sunday roast. It's reasonably priced and family friendly too. See http://www.bickleymill.co.uk/

Gourmet burgers to die for…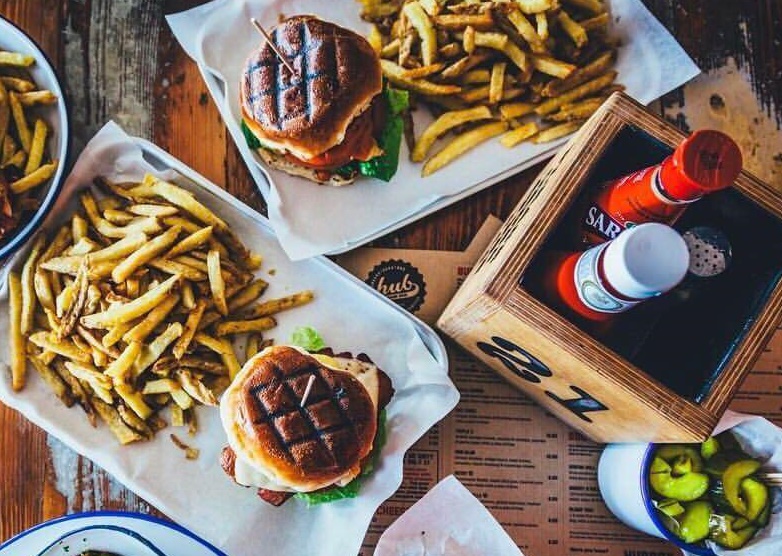 What has happened with gourmet burgers these past few years? Restaurants have sprung up everywhere and Devon is no exception. However, just like the burgers themselves, not all these places are equal. This is where Hub Box stand head and shoulders above most of the competition. With branches in both Exeter and Plymouth, they serve the ultimate gourmet fast food. Proper brioche buns and quality West Country beef; extras from delectable Devon cheese to the smokiest pulled pork; "Dirty" fries with jalepeno peppers and special sauce. Loosen your belt and dive in…. See https://www.hub-box.com
Vegetarian and Vegan dining in Totnes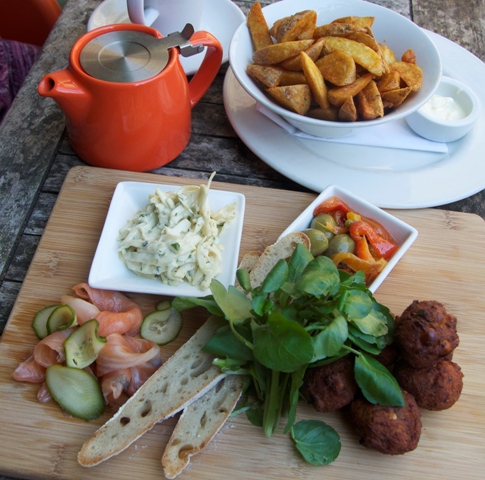 It's all very well waxing lyrical about burgers, but where are the best places to eat for vegetarians who find themselves in Devon? There is a very simple answer; Totnes. The whole town is packed with organic, vegetarian and vegan food that is so delicious, even carnivore's heads are turned. There are many great places to try, but The Wild Fig Deli and Café is always popular, while Seeds 2 provides excellent fresh baking and lunches. Or for great grub on the banks of the River Dart, try the Waterside Bistro.
The "Spiritual" home of English Gin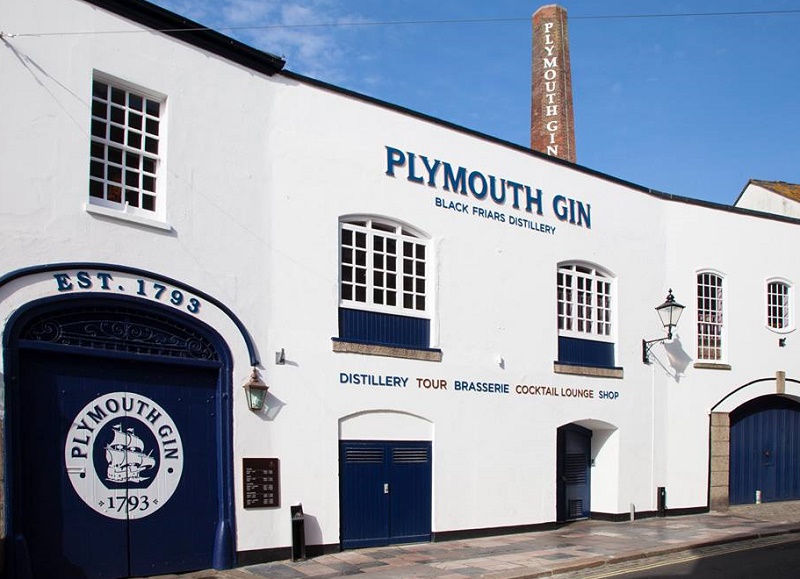 For a peek into the history of gin making, not to mention the chance to imbibe some potent spirits and tasting tips, the Plymouth Gin distillery is a must for anyone venturing to the west of the county. The guided tours are especially good, revealing the fascinating history of Devon's original spirit of distinction. See plymouthgin.com
Darts Farm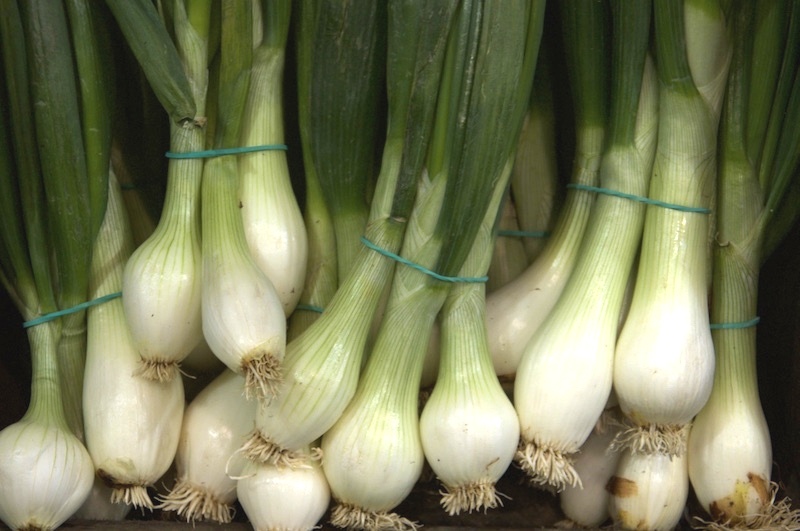 Situated near the pretty Exe Estuary town of Topsham, this place has one of the best farm shops in Devon bar none. Stacks of cheeses, meats, local fish, preserves, chocolates, foodie gifts… you name it, you'll find it here. It's also worth turning up at tea time for some smashing gourmet fish and chips. See www.dartsfarm.co.uk/
Top of the Tree in Torquay?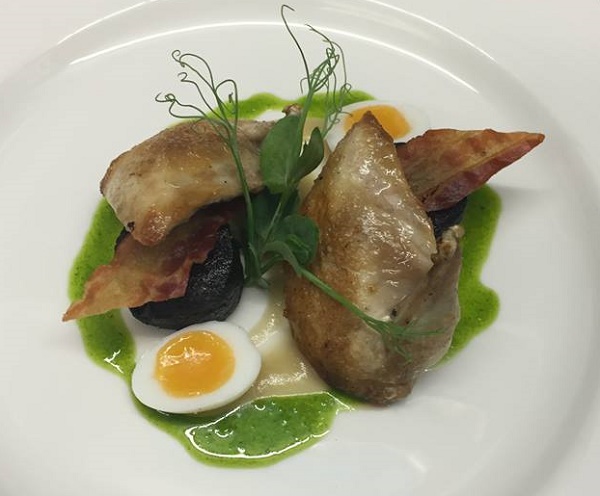 Fine dining at The Orange Tree
With literally hundreds of eateries to choose from in South Devon, you are never short of choice when it comes to dining out. If we had to single out just a handful though, The Orange Tree has to be one of the best restaurants in Torbay. Representing affordable fine dining with a surprise or two every visit, this is the place to book for a birthday or special occasion. Otherwise, you could try Biancos for top notch Italian food, or head to Man Fridays for a local seafood extravaganza.
Cream tea on Dartmoor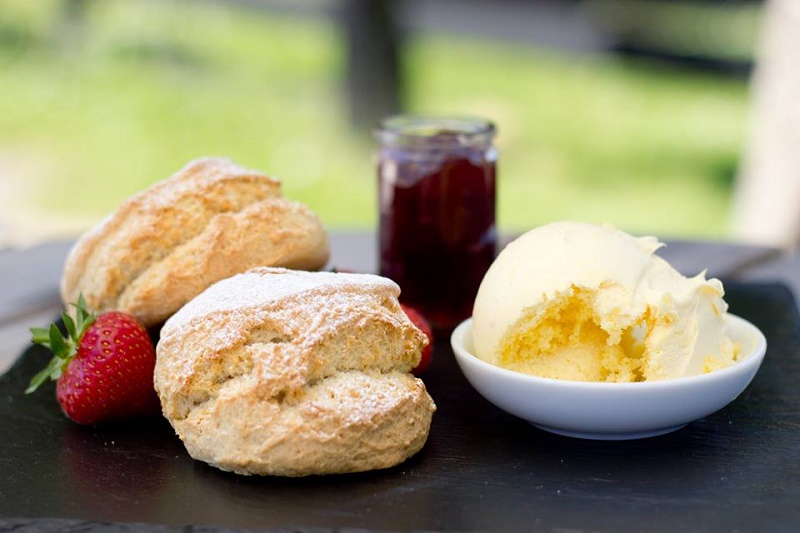 A "proper" Devon cream tea is a must on any trip this way, surely? You can get this holiday treat just about anywhere in the county in different guises, but for a really excellent cream tea, The Two Bridges Hotel really takes some beating. With lovely homemade cakes and a wonderful old world setting on the sparkling River Dart, it's the perfect reward following a ramble on the moor.
Top craft beer bars in Devon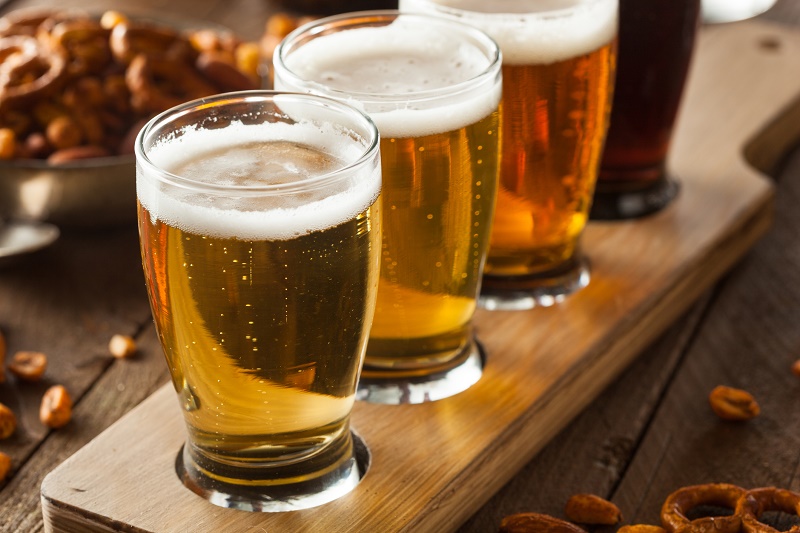 While traditional real ale still dominates much of Devon, there are also some cracking places to try new breed craft brews if that's more your cup of beer. A handful stand out a mile: Exeter's The Beer Cellar is always well stocked, with passionate staff and new brews to try every visit. Nearer to us, you also have the Totnes Brewing Company, which is both a cracking bar (80+ beers!) and a bottle shop.
Cheese and wine tasting at Sharpham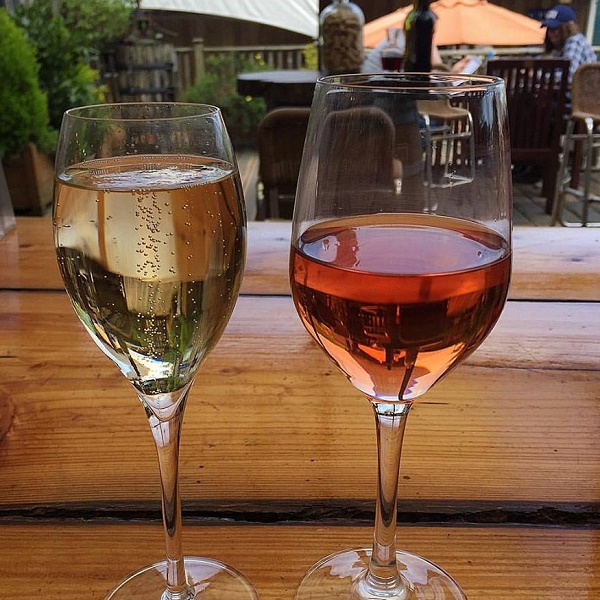 With the sunny climate and lush countryside of Devon, the region produces surprisingly good wines. The Sharpham Estate is case in point, not to mention a very pleasant detour to make. You can simply turn up on the day and prices start from less than £10 to sample tasty wines and cheeses produced on site. A lovely location it is too, with river views beyond the vineyards. See http://www.sharpham.com/